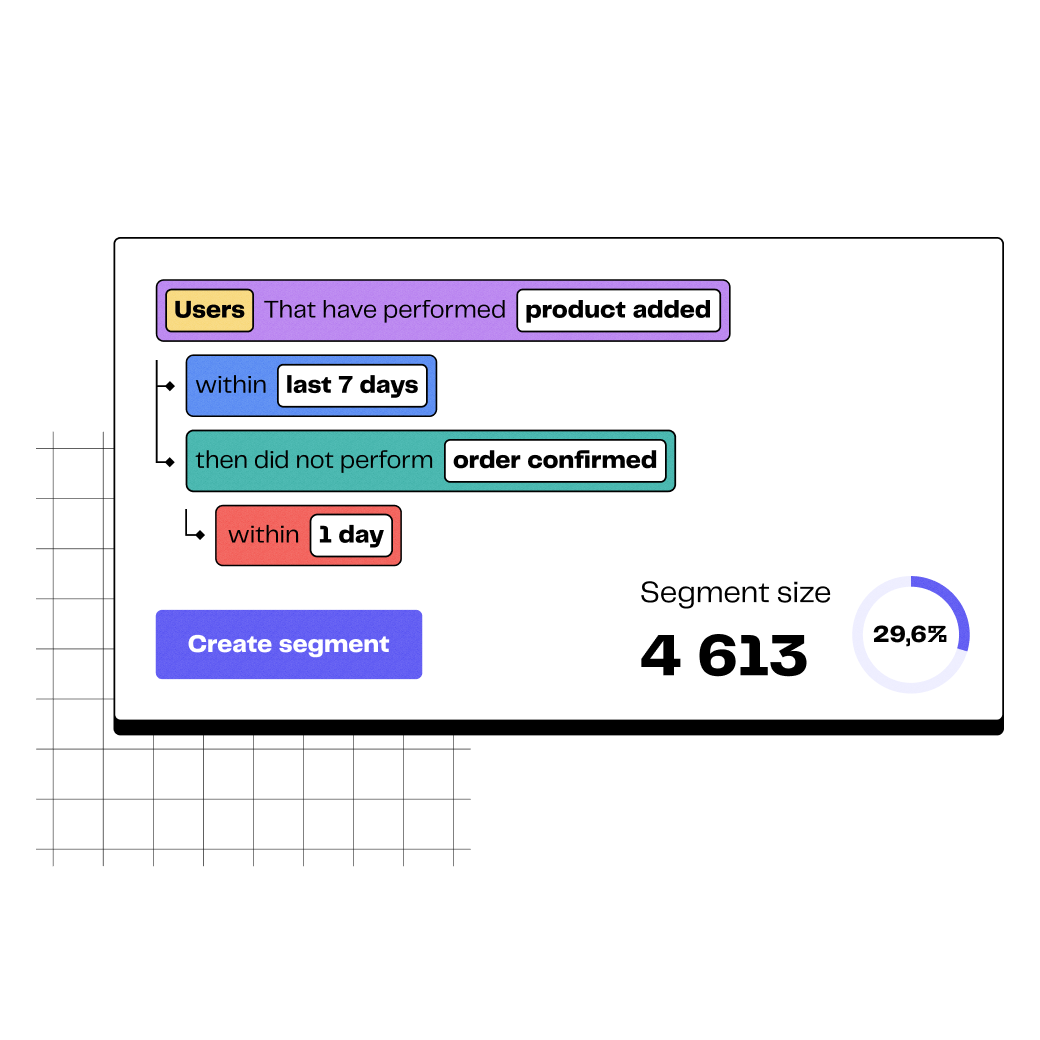 Create the Right Segments
Enable your business users to** build the segments they need without limits **leveraging our Knowledge Store.

Benefit from advanced features, including multi-entity segments, easy inclusion/exclusion capabilities, data enrichment with calculated fields etc.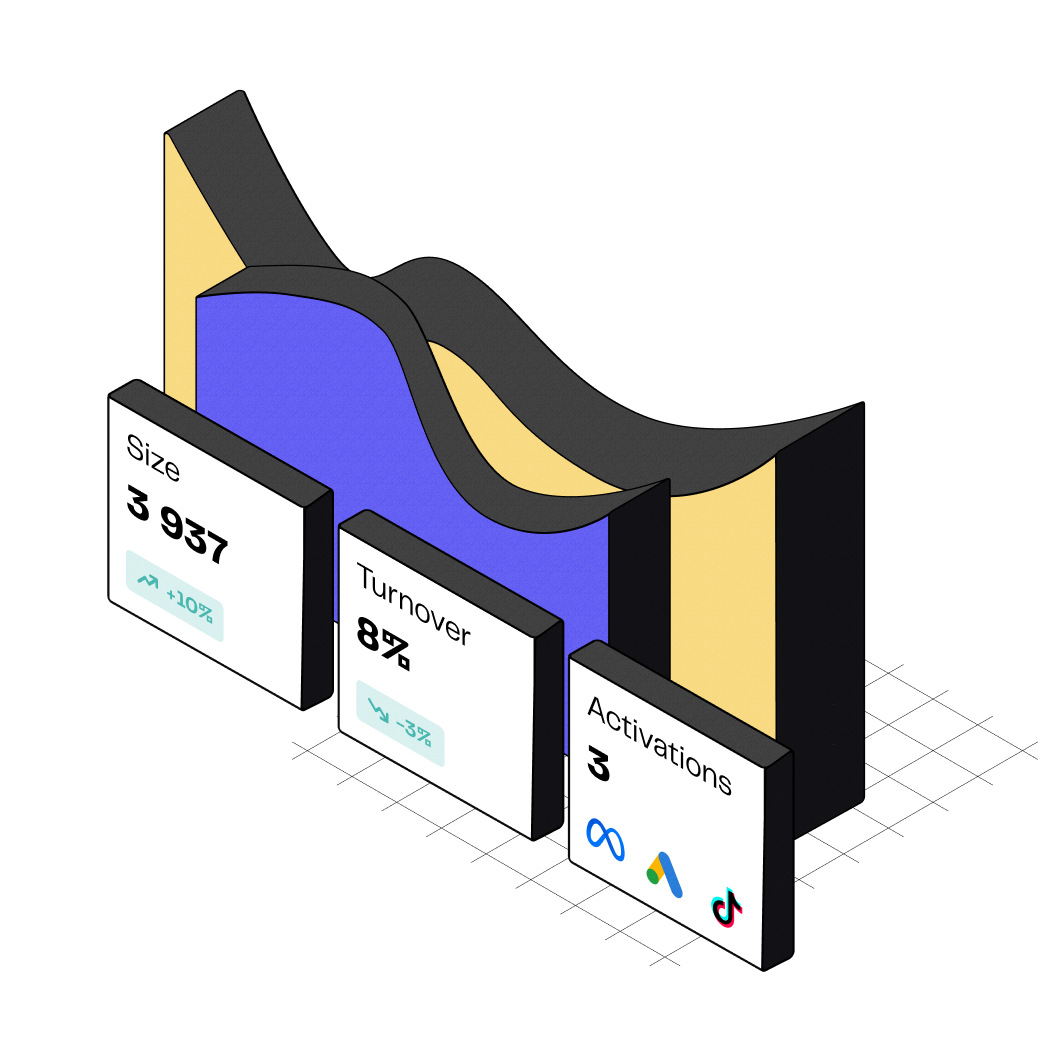 Track your audience over time
Monitor your segment metrics, such as the size, the daily turnover, or the matching rate on external platforms
Ensure your growth is always fueled with the correct data.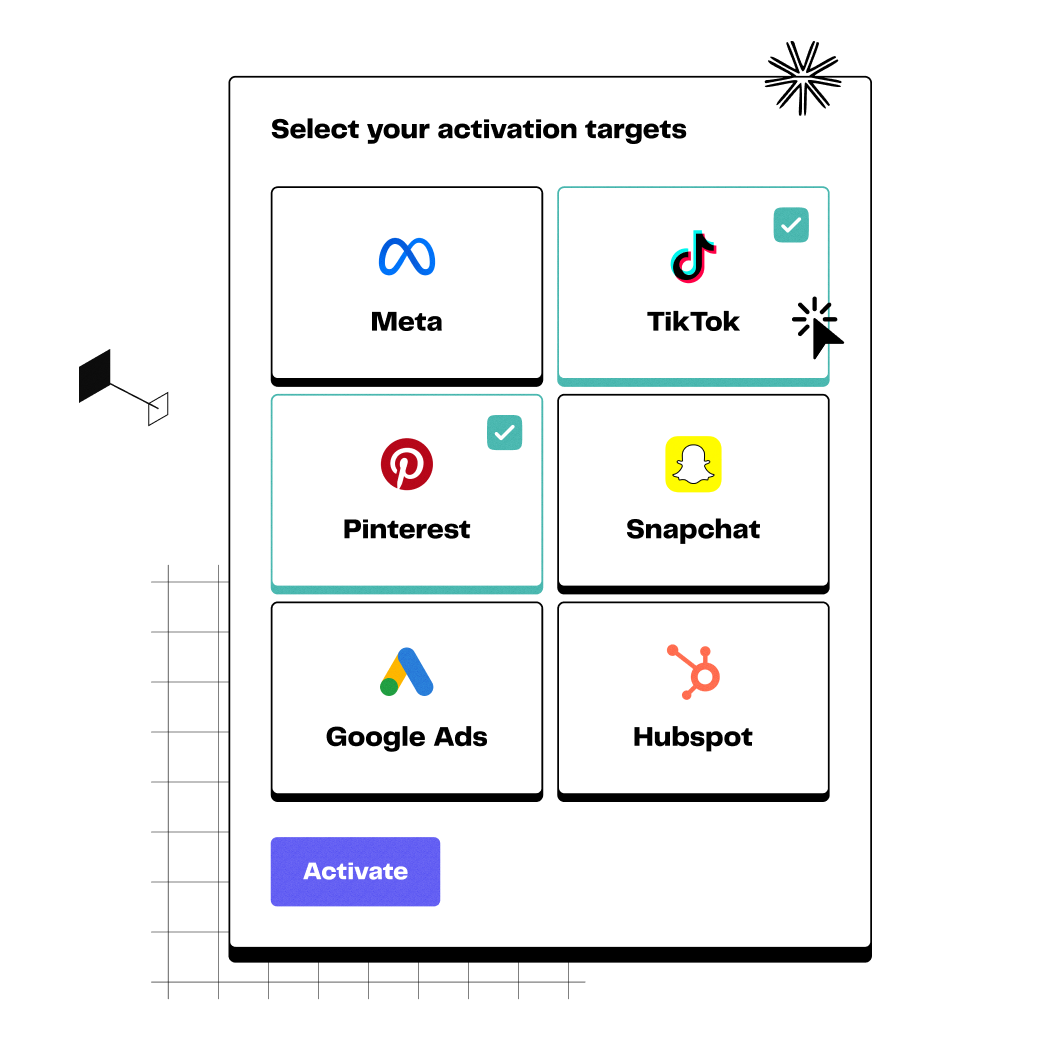 Seamlessly Activate your Audiences
Experience the Power of 1-Click Activation
Keep your defined audiences synced and refreshed in all your preferred business platforms
Gain insights into the performance of your activations in the destinations.