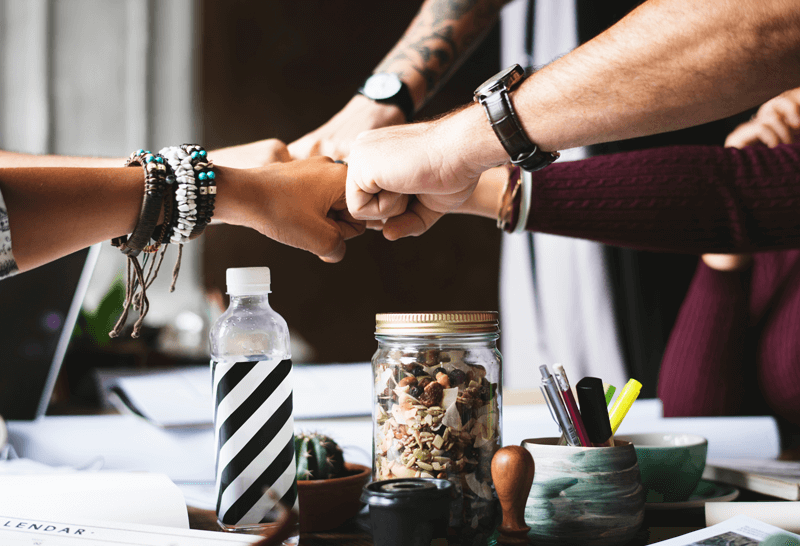 Improving customer loyalty and prevent churn
Retaining current customers appears more profitable than acquiring new ones. Thus, it is essential to understand how to improve customer engagement and loyalty and to prevent churn to maximize profit.
Learn how to send always up-to-date data to your Advertising and Customer Service platforms by using DinMo, to become more proactive in Customer Success actions.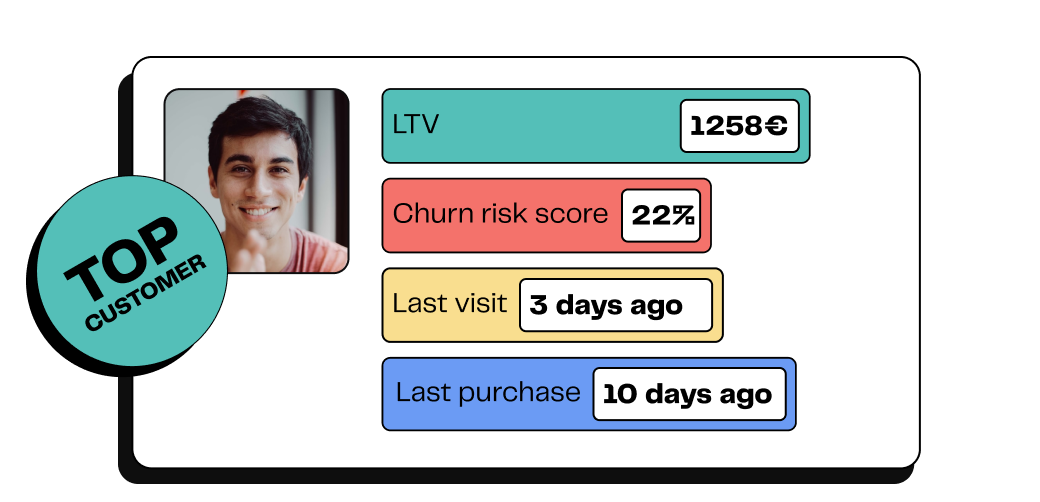 Adopt hyper-personalized strategies
According to an MIT study, the cost of acquiring new customers as profitable as existing ones is up to 16 times higher than retaining current clients. Thus, improving customer engagement and preventing churn is key to maximizing profit. Yet, as consumers are exposed to thousands of advertising messages every day, they are becoming better at filtering out and dismissing what is not interesting to them. Then, it appears necessary to identify the right marketing strategies to improve your customer loyalty.
Indeed, the criteria which make a customer choose one brand over another are of course the price and product fit, but also the user and customer experiences. According to an Accenture study, around 90% of customers are more likely to shop with brands who recognize, remember and provide them relevant offers or recommendations, based on browsing and consumption histories. As a matter of fact, if you are not able to deliver a satisfactory level of personalization to your consumers, they churn.
You need to know every little detail of the customers to perform hyper-personalization. Relying on your first-party data is then the best strategy you can adopt, as it gives you individual and high-accuracy insights.
Build a 360° overview of your customers
Individual data is collected at each touchpoint throughout the whole customer journey. This data comes from a wide variety of sources and can be both online and offline. Then, the centralization of this customer data in your warehouse is essential to obtain a single source of truth.
To better understand clients and their customer journey, you need to bring it where it matters, like in your CRM or in your media tools for instance. Hopefully, tools like DinMo help you to easily bring this data to all your destinations and activate it.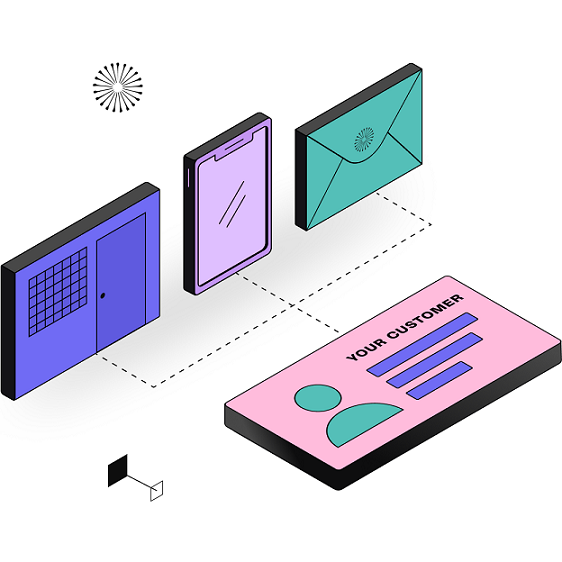 Be proactive with communication
Once you know your customers and their habits perfectly, there is a great chance that you can easily send the right message, to the right person, at the right time, in the right channel.
Personalizing offers and messages to specific audiences is one of the most effective ways to improve customer engagement, prevent churn and so, to increase the lifetime value of each customer.
Tools like DinMo allow you to be proactive in retaining your customers, as it helps you to send effective incentives to clients without having to rely on engineers. As a matter of fact, you can always make sure that your highest-value consumers get all the attention then need right in time, without being too pushy.
Identify "at risk" customers
To better prevent churn, it is crucial to rightly and continuously identify your "at risk" customers.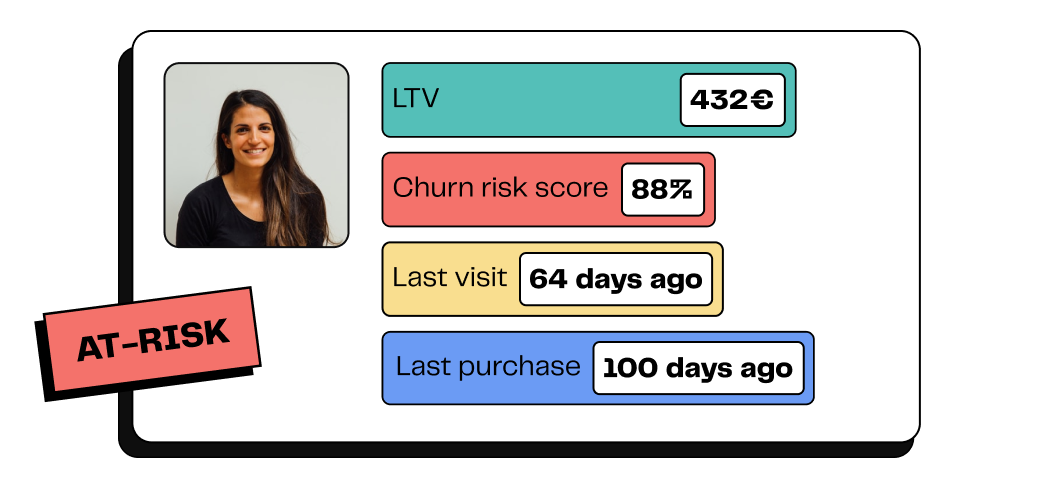 To define performant churn prediction and action plan, here are some best practices:
Measure churn by revenue, not by the number of customers, as all your customers do not have the same value for your business

Among all the "at risk" customers, focus your marketing and commercial efforts on your top clients

Determine at what point in their lifecycle the customers are most likely to churn, in order to tackle this issue at the right time

If relevant, determine if some verticals of your business are more exposed to a high risk of churn
Once you have determined your strategy, DinMo allows you to build easily the "likely-to-churn" segments you want to focus on, without waiting on engineers. You can then reach out and take the best actions before the customer actually decides to leave.
Want some help and advice on the best way to prevent churn? Do not hesitate to contact us to set up a free consultation with our experts.