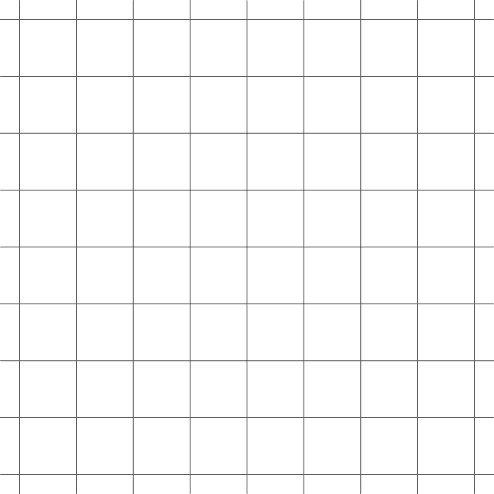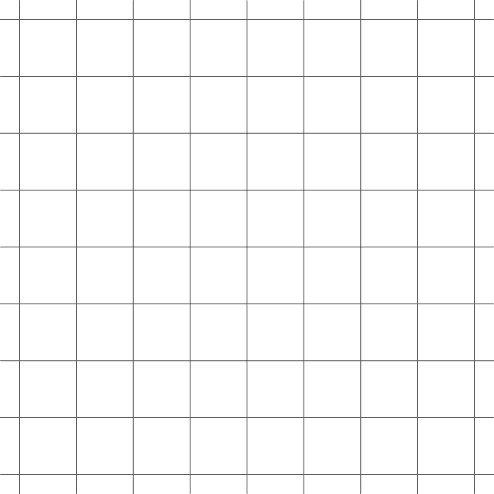 Snowflake to Pinterest Ads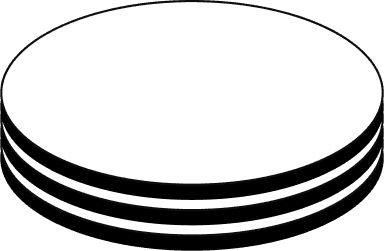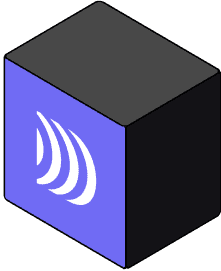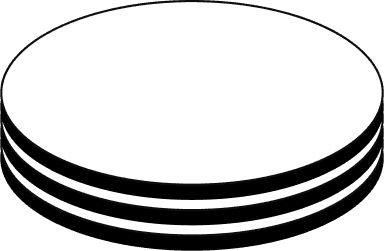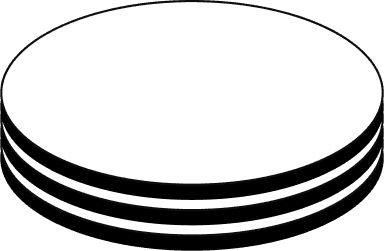 Use DinMo to create a data pipeline between your Snowflake Data Warehouse and Pinterest in less than two minutes.
Step 1: Configure Snowflake as a Source and Create Pinterest Ads Destination
Before setting up the data pipeline, ensure that you have already configured Snowflake as a source and created a Pinterest Ads destination.
Step 2: Create Segments in DinMo
If you haven't created the segments you wish to sync, follow these steps:
Go to the Segments tab in Pinterest Ads.

Click on "New Segment" to create a new segment.

Define the appropriate rules for each segment.

Repeat this process to create all the necessary segments.
Step 3: Activate Segments to Pinterest Ads
To activate the segments for syncing with Pinterest Ads, follow these steps:
Navigate to the Activations tab in DinMo.

Click on "New Activation" in the upper-right corner of the screen.

Select the type of segment you want to activate.

Choose "User Segments" and click "Continue."

Select the segment you want to sync to Pinterest Ads and click "Continue."

Choose Pinterest Ads as the destination platform from the dropdown and click "Continue."

Select the ad account you want to use.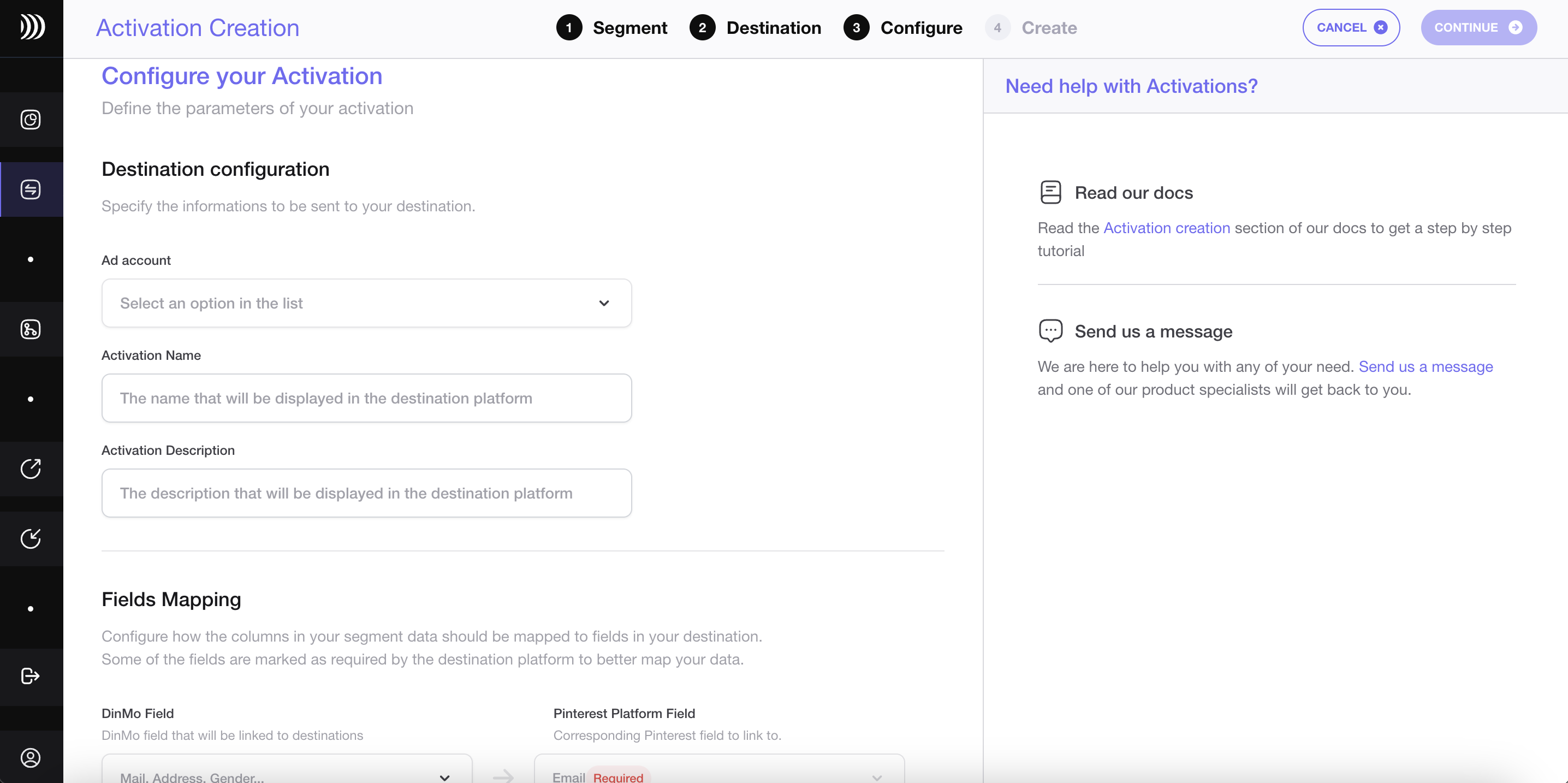 Configure your Pinterest Ads Activation in DinMo Platform
Step 4: Customize Sync Settings and Create the Data Pipeline
To customize the sync settings and create the data pipeline between Snowflake and Pinterest Ads, follow these steps:
If you want to change the audience name displayed on Pinterest Ads, fill in the corresponding field.

Optionally, add a description that will appear on the Pinterest Ads platform.

Specify which DinMo property should be used as the email for matching with Pinterest Ads.

Under the Scheduling options, choose the time interval for syncing your segments to Pinterest Ads. A daily sync is usually sufficient.

Click "Continue."

Click "Create" to finish the setup process.
Once the segment is created, it will start syncing immediately. Wait for a few moments to ensure that the sync is successful.
That's it! You have now successfully synced your Snowflake data warehouse with Pinterest in DinMo.
Visit this page if you want to learn how to create and synchronize highly targeted audiences, for your Pinterest Ads activations.
If you face any questions, please refer to DinMo's documentation or contact our support team for assistance.
Advertising
Acquisition
Conversion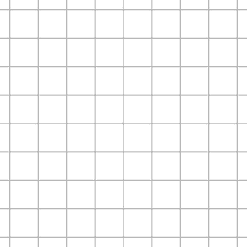 Leading Growth teams trust DinMo